Sensors

Positioning

IoT Cloud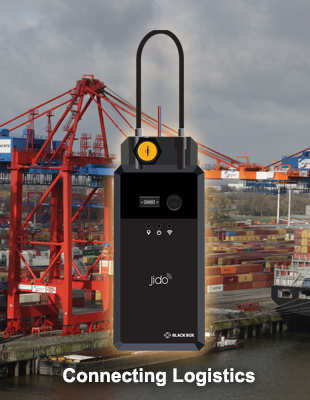 Connecting Logistics in Multimodal Transportation
JIDO is an unique proposition to the information needs of the multimodal transportation sector. JIDO is an advanced tracking and visualization solution that combines the power of different sensors, positioning and cloud network to deliver mission critical information on the quality of moving assets as well as the vehicle.
Built on MIL standards to perform under the most rugged and demanding environmental conditions, JIDO comes with an intelligent safety lock which can be operated through NFC, Bluetooth or mobile app apart from a manual lock.
JIDO is exceptional in its power management and supports a 30 day usage on a single charge and can be used in long haul trucking, container movements, wagon tracking and marine shipments.
All Weatherproof Rugged Device
Fast and Easy Installation
Improve Supply Chain Efficiency
Know Your Container From Anywhere
Other devices of this series